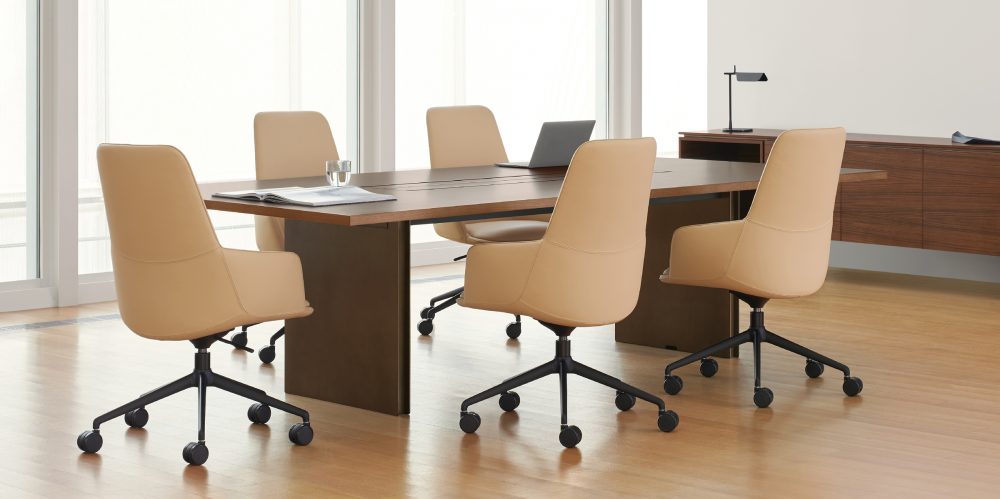 Recognized as one of the most influential European designers today, Claudio Bellini recently brought his talents to Bernhardt Design to produce the beautiful Matera table.
These conference tables are not only sturdy and sleek, but smart as well. With multiple charging stations conveniently located in hidden consoles in the center, sides and feet of these tables, Matera limits the clutter and tripping hazard that can be caused by excessive power cords strewn across meeting room tables and floors.
Matera tables fit perfectly in meeting rooms, common spaces, and anywhere collaboration takes place. Available in an assortment of sizes and finishes, you can select the perfect combination to fit the personality of the space you're designing.
Visit Bernhardt Design's website to explore the many sizes, finishes, and color combinations available with Matera.